Canadian Firearm Safety Course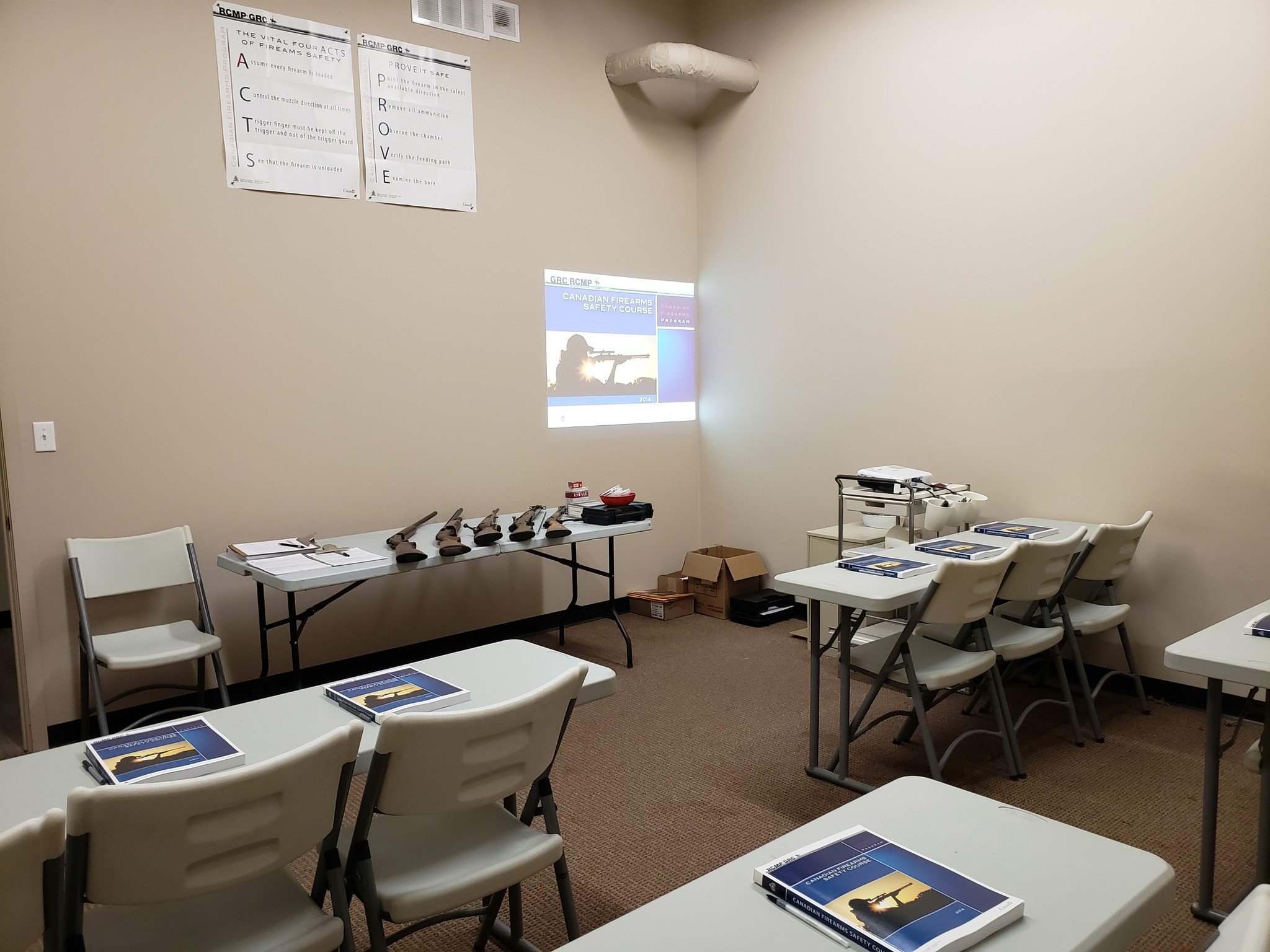 Dominion Outdoors is pleased to host a classroom for the Canadian Firearms Safety Course (Non-Restricted and Restricted) through CFO designated instructors. This course is required in Canada to apply for your PAL (firearm license). The course fee is $100 and is limited to 12 students per course. Our experienced firearms safety instructors help to make the course easy to understand and fun.
To book your spot in our next course, stop by the store, email us, or phone us at (204) 325-4110.
---
Frequently Asked Questions
Q: When is the course?
A: We hold our courses on Saturday mornings at 8am, please arrive a few minutes early. Non-Restricted courses are 8 hours and Restricted courses are 6 hours in length as required by the RCMP. Total course time does not include testing time, expect an additional 1-2 hours for testing time. Call or email us for our next upcoming course date.
Q: Do I need to study before the course?
A: There is no need to study beforehand as the course is very thorough. However if you do want to study and look through the student handbook ahead of time feel free to view it online here.
Q: At what age can I take the course?
A: Ages 12 and up can take the non-restricted course. Minors receive a "Minor's Possession License" which allows them to do everything a PAL holder can do except for purchase firearms. Ages 18 and up can take the restricted course.
Q: What do I need to bring?
A:  Government issued photo ID, passport, or a birth certificate is all that is needed, we provide the rest.
Q: Do I need a Hunter Safety to take the course?
A: No, the Hunter Safety is not related to the Canadian Firearm Safety Course in any way. If you're interested in the Hunter Safety course, more information can be found here.